Instant Cleansing Energy
Rescue Detox® Shampoo Concentrates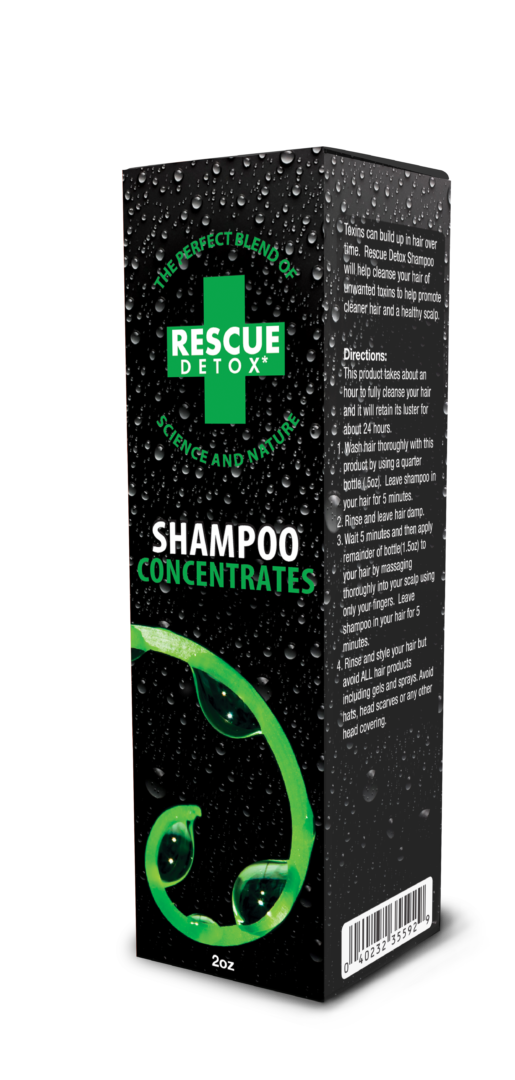 Rescue Detox® Shampoo Concentrates - 2oz
Toxins have been evolving and strengthening over the past 10 years. We now offer a new line of cleansing products designed to remove the concentrated toxins of today.
Toxins can build up in hair over time. Rescue Detox's follicle-cleansing shampoo will help cleanse your hair of unwanted toxins to help promote cleaner hair and a healthy scalp.
Following these simple rules with substantially increase your odds of being ready for your cleansing event. This product takes about an hour to fully cleanse your hair and it will retain its luster for about 24 hours.
Wash hair thoroughly with this product by using a quarter bottle (0.5oz). Leave shampoo in your hair for 5 minutes.
Rinse and leave hair damp.
Wait 5 minutes and then apply remainder of bottle (1.5oz) to your hair by massaging thoroughly into your scalp using only your fingers. Leave shampoo in your hair for 5 minutes.
Rinse and style your hair but avoid ALL hair products including gels and sprays. Avoid hats, head scarves or any other head covering.
Deionized Water, Ammonium Lauryl Sulfate, TEA-Lauryl Sulfate, Cocamidopropyl Belaine, Cocamide DEA, Sodium Thiosulfate, Tetra-sodium EDTA, Glycerin, Citric Acid, DMDM hydanton, Iodopropynyl Buylcarbamale and Fragrance